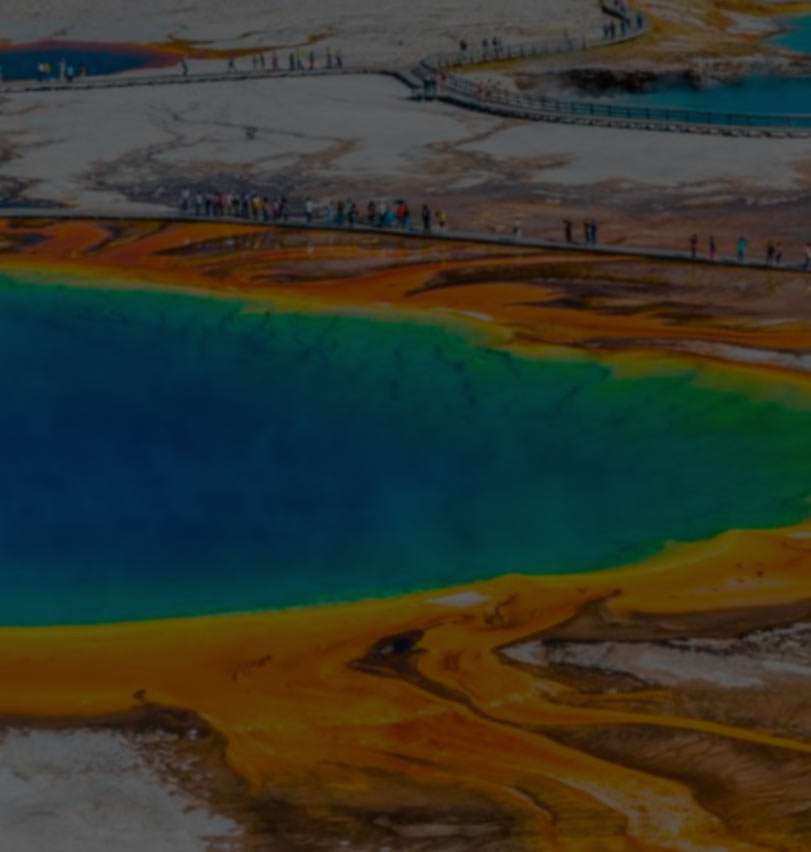 Stand up for Yellowstone—and all of America's national parks!
Sign up now to get news and updates from NPCA
Thanks for signing up!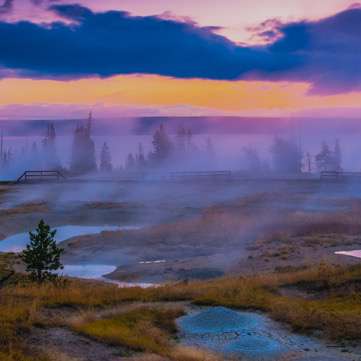 Since 1919, NPCA has been working to protect & enhance America's National Park System.
We're proud to be an official nonprofit partner of National Geographic's "Yellowstone Live."
Summer 2018 Feature
A winter adventure in Yellowstone National Park
Cross-country ski in the morning, then soak in a hot pool in the afternoon. See bison and wolves. Avoid the crowds. What's not to love about Yellowstone's winters?
Video
Find Your Voice: Yellowstone National Park
On the borders of Yellowstone National Park decades worth of barriers to pronghorn migration are opening one day at a time thanks to the hard work of volunteers and willing private landowners. Together we can make a difference for national parks and wildlife.
Tune in and watch Yellowstone Live on National Geographic and Nat Geo Wild at 9 p.m. ET/6 p.m. PT, August 5th - 8th
National Parks Conservation Association is an official nonprofit partner of National Geographic's "Yellowstone Live" Yellowstone by the numbers
There's so much to explore and learn in Yellowstone, no wonder it's one of America's favorite places. Did you know…?
2,221,776 acres
the size of Yellowstone National Park (larger than Rhode Island and Delaware combined)
1,000 Miles
of backcountry hiking trails
4,120,000
visitors to Yellowstone in 2017
$680,300,000
provided to local communities by Yellowstone visitation
23 Bison
in Yellowstone as of 1902
4,816 Bison
in the Greater Yellowstone Ecosystem as of August 2017, thanks to conservation efforts
2 "Threatened"
species of mammals: Grizzly bears and Canada lynx
600
grizzly bears in the Greater Yellowstone Ecosystem
50 MPH
the top speed of the Yellowstone pronghorn, the second-fastest land mammal in the world
1970
the year the Trout Creek dump — a feeding ground for bears — was shut down
1920
the year NPCA launched our first advocacy group to protect Yellowstone from dam construction
3,700–8,400 Gallons
of water in a single eruption of Old Faithful
Trip
You'll see herds of bison and elk, watch for wolves, spot foxes pouncing for voles, and discover wing prints in the snow left by hunting raptors. Explore quiet trails and hidden geysers with hot chocolate by the fire waiting for you back at the lodge.
Trip
Join our guides as they show you their hidden spots for spotting wildlife including bighorn sheep, elk, grizzly bears, moose, bison, and even a wolf or two. When not behind a spotting scope visit the Grand Canyon of Yellowstone and Old Faithful for an unforgettable experience.